Philosophy
LOCATION MARKETING CREATES
LONG-TERM VALUES.
Developing retail properties
Today's retail properties are more than just lifeless shells made of glass and concrete. They are hypermodern meeting places with values, emotions, and images. Brands are not only sold in retail properties, these properties themselves have to be considered and managed as brands.
Strong brands
We developed a broad range of services for location marketing based on years of experience. Our goal is to turn retail properties into strong brands that are anchored in their users' consciousness.
Creating competitive advantages
Location marketing is an indispensable companion throughout a retail property's entire life cycle. Our know-how, which we acquired over years, is the basis to develop the entire setup of a property and ultimately leads to long-term competitive advantages.
Mission
WE BUILD BRANDS.
We turn retail properties into strong, attractive, and charismatic brands with our international team of real estate specialists, communication experts, architects, and designers.
Why us?
BECAUSE EXPERIENCE MATTERS.
We are experts in developing and optimizing retail properties. Our service portfolio is designed for owners as well as operators.
The complexity of retail property development and refurbishment has increased significantly over the last years. The reasons are the large numbers of competing objects as well as dramatic changes in customer behavior and in the dynamic retail landscape.
We have been working with retail properties for over 20 years. Based on these years of experience we developed a range of effective and practical tools for today's challenges.
We treat each retail property as an "individual" that requires a perfectly tailored concept for its development as well as for ongoing operations.
It is always our primary goal to individually develop the respectively best solution. Our decades of experience as well as access to Europe's best expert networks are the foundation to ensure this high quality standard.
Reinhard Winiwarter
Managing Director of SMA Standort Marketing Agentur GmbH, Vienna, an internationally operating company focused on developing and managing retail properties (shopping centers as well as mixed-use properties)
Specialized in location marketing and brand communication
Supervising projects in Austria, Germany, and the CEE / SEE region
Publisher of ACROSS MAGAZINE, which is published in 42 European countries
Member of ICSC, GCSC, ACSC and further global networks
Owner of the Reinhard Winiwarter Winery in Stratzing near Krems, Austria
720°-Method
CONCEPT DEVELOPMENT AND PRACTICAL IMPLEMENTATION GO HAND IN HAND.
360°-Theory
During the first 360° process we develop the tailor-made strategy and the location master plan.
360°-Practice
During the second 360° cycle we incorporate our years of experience and practical implementation measures.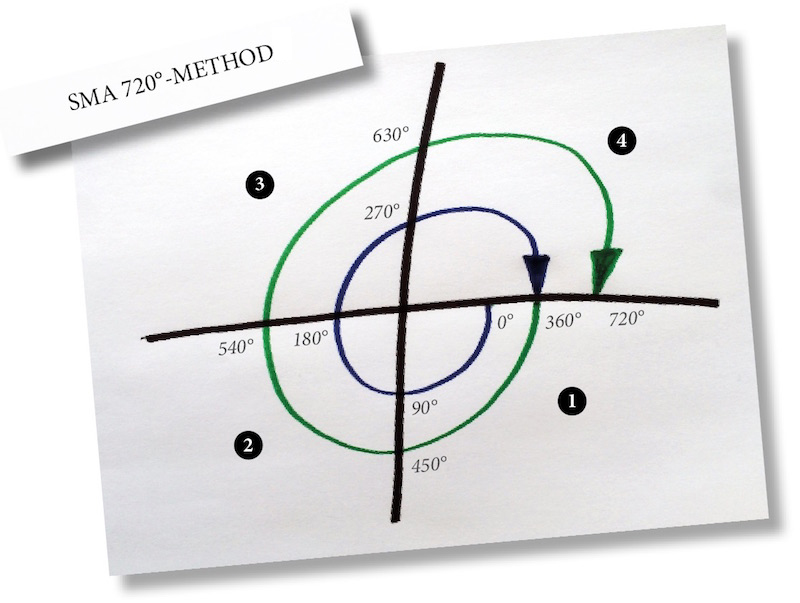 1 SMA Smart Analysis
A detailed location analysis based on our field-tested criteria. Status-quo survey and determination of optimization potentials.
2 SMA Markitecture®
Based on eight SMA brand fields we develop the best location positioning as well as the most distinctive differentiation from the competition to define the long-term USP (unique selling proposition) of the respective retail property.
3 SMA Best Practice
We incorporate our international best-practice know-how (retail trends, successful location concepts, retailer strategies, service and marketing innovations, etc.) into our recommended measures. Our access to the best international expert networks enables us to introduce our yearlong practical knowledge into our solution approaches.
4 SMA Master plan
We develop the individual master plan based on the Smart Analysis of the Markitecture® process and best-practice inputs. This plan includes a comprehensive catalogue of measures, our prioritized recommendations as well as time schedules and budget plans.
Well done is better than well said …
… is our motto for the second 360° process. We actively partake in the practical implementation process to ensure the quality standard of the location concept. Our professional consulting services do not simply end when we hand over the concept!
FURTHER SMA SERVICES.
Corporate Design / Corporate Architecture
Creation and development of brand identities for retail properties (logo, claim, design manual and guide). Development of design guidelines to perfectly coordinate the respective corporate design with the project's architectural translation (architecture as a "built brand").
Leasing
In our experience, retailers question the quality, credibility and longevity of location concepts more and more critically. Our leasing service ensures that, in addition to contract negotiations, the concept is presented professionally. We have years of experience in the leasing sector as well as great access to strong European leasing networks.
Communication Concepts / Marketing Plans
We see retail properties as strong brands. Professional marketing plans are a decisive factor for successful brand development and brand building. We develop long, mid, and short-term marketing and communication concepts for retail properties and accompany their implementation. In this service area we work closely with the respective center's management, its marketing department and local agencies.
Campaign Development / Campaign Management
Development and creation of top-class location campaigns (B2B and B2C) for retail properties. Preparation and implementation of local, regional, or national campaigns including budget planning, budget control, and performance measurement.
Second Opinion / Sparring Partner
During the definition phase of location concepts every developer is faced with the risks of fundamental long-term decisions, which are hard to correct. We offer to analyze existing concepts and question them critically. This valuable "second opinion" provides the developer with an even more solid basis for decision-making.
Clients
6B47, Vienna
AMB Invest, Wörgl
BACA Real Invest, Vienna
Balfin Group, Tirana
BelWillesden, Minsk
Braunsberger-Gruppe, Steyr
CA Immo International, Vienna
CBRE Global Investors, Prague
Convergence Capital Kft, Budapest
ECE, Hamburg
EHL, Vienna
Erste Wiener Hotel AG, Vienna
Grenzlandpark Verwaltungs-GmbH, Wörgl
Karimpol, Vienna
Oridor Projektentwicklungs GmbH, Vienna
Plaza Group, Belgrade
Rutter-Gruppe, Vienna
Soravia Group, Vienna
TH Real Estate, Vienna
Unterberger Immobilien GmbH, Kufstein
WIBAG, Eisenstadt
Zürich Versicherungs-AG, Vienna
Adresse
sma – Standort Marketing Agentur GmbH
Ebendorferstraße 3/10
1010 VIENNA
AUSTRIA
Phone +43 1 533 32 60-0
Fax +43 1 533 32 60-10
E-Mail office@sma-austria.at
Public Transport
U2 Rathaus
U2 Schottentor-Universität
D / 1 / 71 Rathausplatz / Burgtheater
2 Rathaus
37 / 38 / 40 / 41 / 42 / 43 / 44 / 1A / 40A Schottentor
By Car
Parking garage "Rathauspark"
Parking garage "Votivpark"